Visitors increasingly expect a personalized experience from the website they interact with.
This webinar explores personalization opportunities to help elevate your brand experience, increase key conversions, and provide specific content to your different audience segments. We'll take a practical approach to planning for web personalization and identify the important prerequisites for getting it right.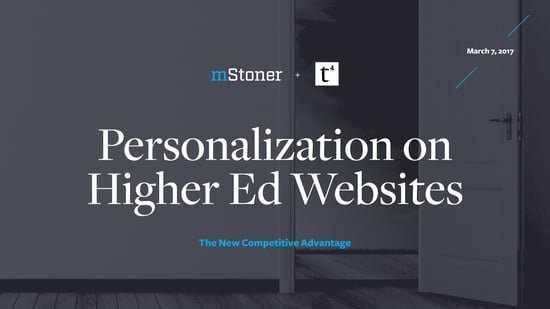 What You Will Learn
The connections between web personalization, content strategy, information architecture, and analytics.

The benefits, opportunities, challenges, and risks of web personalization for education institutions.

The technical infrastructure necessary to support web personalization.

How to begin planning for web personalization on your website.