Digital Storytelling 101
People are wired for stories.
Digital media allows us to bring life to those stories through words, images, sounds, and moving pictures. This webinar explores the guiding philosophy, lifecycle, and elements of a digital story and considers pace-setting examples drawn from news media, colleges and universities.
If you're looking for ways to become a better storyteller and extend the reach and impact of communications that you already produce, download this webinar.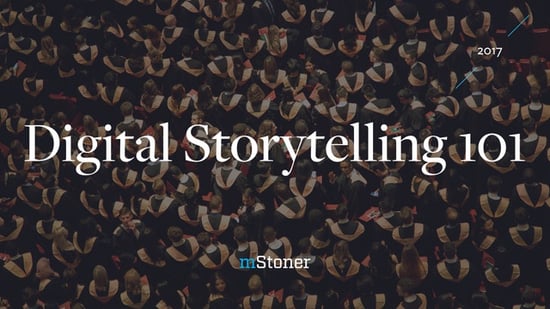 What You Will Learn:
Why storytelling matters
How excellent digital stories are constructed
What roles are necessary for a story team

How to create a smart, sustainable solution for digital story content