Looking to become a smarter enrollment or digital marketer?
Research shows significant disconnect between what prospective teens value when they visit your .edu and what higher education marketing and enrollment professionals believe they value. Based on 2016 research conducted by mStoner, Inc. and Chegg, the resulting presentation explores where their perspectives converge — and where they differ — and how marketers can leverage this knowledge.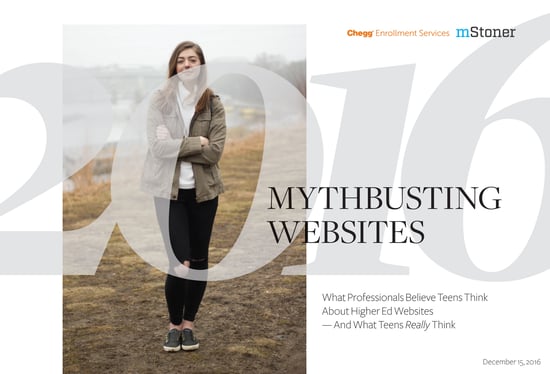 What You Will Learn:
What content is important to prospective teens, and when.

Where to invest your time and resources for maximum ROI on your digital channels.

What college web, marketing, and admissions professionals don't understand about what teens do on their sites. We'll highlight seven significant disconnects between what on-campus professionals think they know about what teens do, and what they actually do.